Access security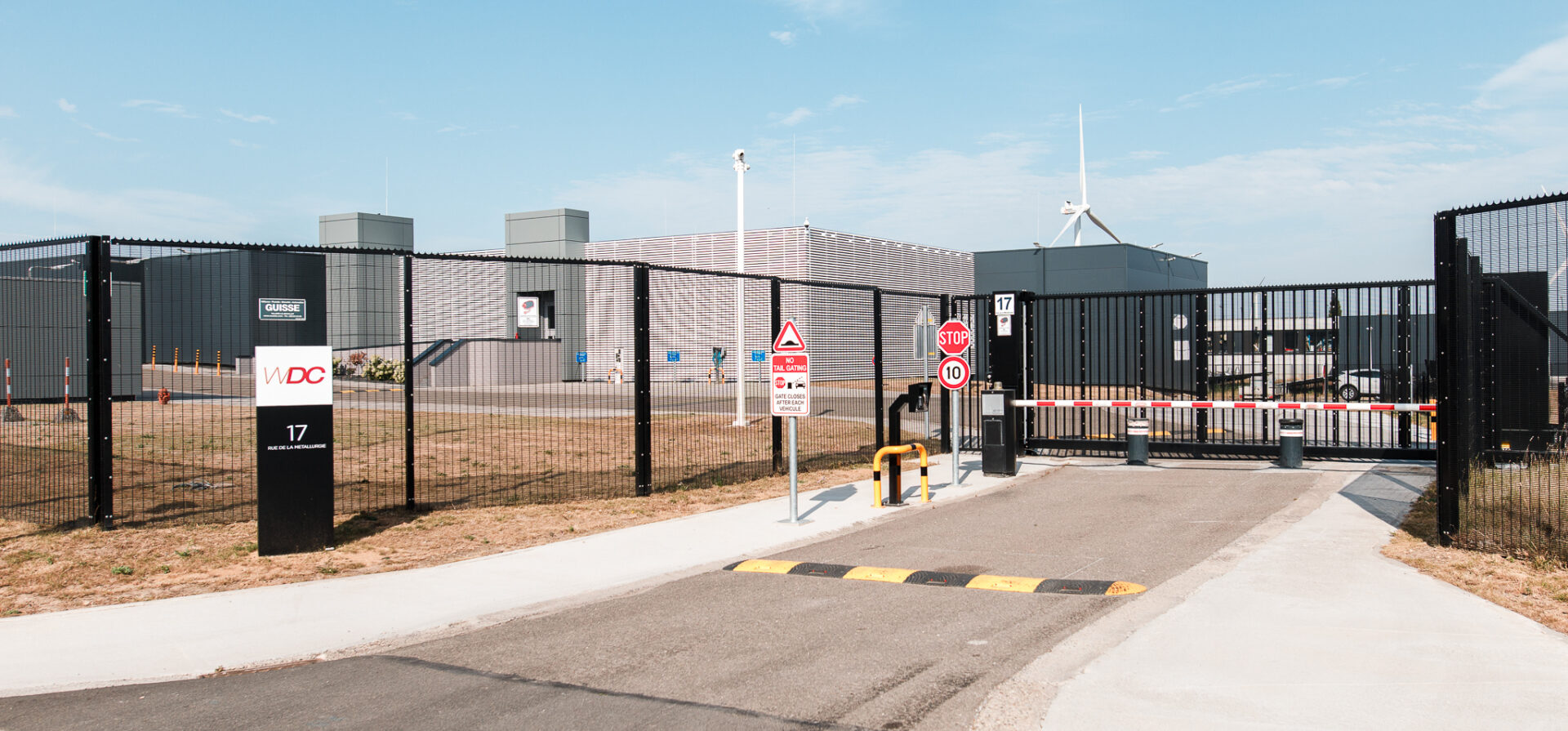 Grade-4 security access to the WDC: the highest civilian level
The Wallonie Data Center may be ideally situated in the heart of Wallonia, yet there's no way of gaining access to it without having a (very) good reason. This is why we have installed a series of procedures and devices that ensure maximum security for accessing the WDC:
exterior perimeter fenced and secured. Anti-'ram-raid car' system.
laser anti-intrusion system
high-resolution surveillance cameras
triple-factor visitor identification
armoured single-person airlock at reception to guarantee only one person at a time can enter
access control system by badge reader (access to rooms and access history)
anti-intrusion alarms.
The WDC operates in total transparency with you. Come and visit our facilities to see for yourself why we are the best protection for your infrastructure and data in Belgium.
Why place your trust in the WDC?
The benefits of access security at the WDC

Fencing and anti 'ram-raid vehicle' system

Laser intrusion detector & surveillance cameras

Three-stage visitor identification

Badge-reader with access history
Find out more about the WDC