The WDC opts for eco-grazing to maintain its outside spaces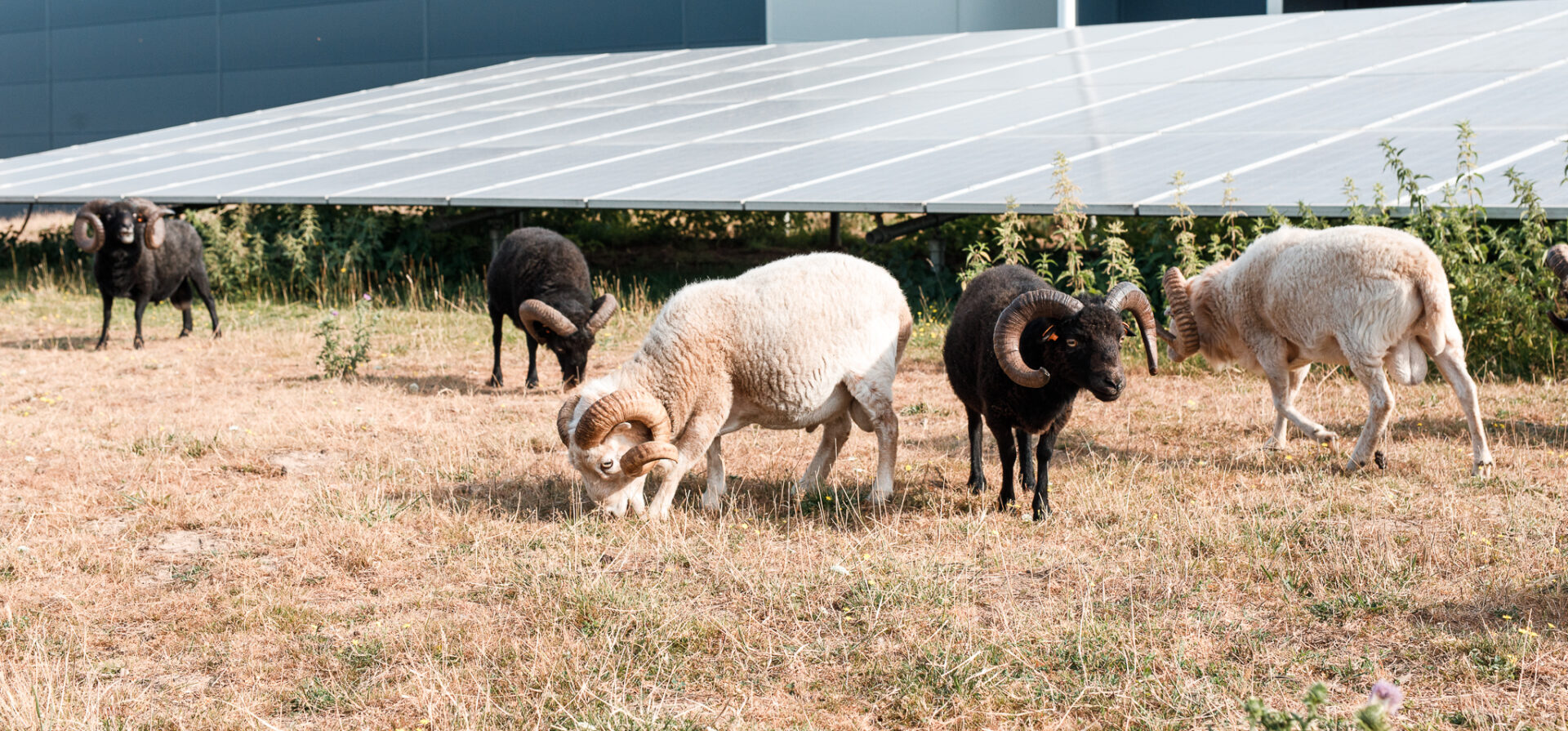 The WDC opts for eco-grazing to maintain its outside spaces
The WDC, located in the industrial zone of Villers-le-Bouillet, turned its land into a grazing area in April 2015 that is home to some fifteen sheep.
The latest arrivals to the grazing team are Ouessant (or Ushant) sheep, a robust and hardy breed ideal for keeping green spaces trim and tidy. This means that the WDC's 3,000 m² (3/4 acre) of land is maintained naturally thanks to the activity of these sheep. In addition to keeping the grass short, eco-grazing features numerous benefits: non-mechanised maintenance, no noise inconvenience, no use of pesticides, low cost, etc.
Eco-grazing on this scale is a first for an industrial zone in Wallonia.
The WDC's Green approach: reduction of CO² emissions and limited carbon footprint.
Like all Datacentres, the WDC consumes a great deal of energy. Which is why, since it was first created, the WDC has introduced a number of Green initiatives aimed at limiting its carbon footprint.
Eco-grazing is another facet of the WDC's environmental responsibility programme, alongside the installation of 1,880 solar panels designed to cut down our consumption of electricity, while also reducing our carbon footprint. Visit our website to find out more about our various Green investments. Other projects are constantly being examined.