Focus on an uninterrupted power supply at the WDC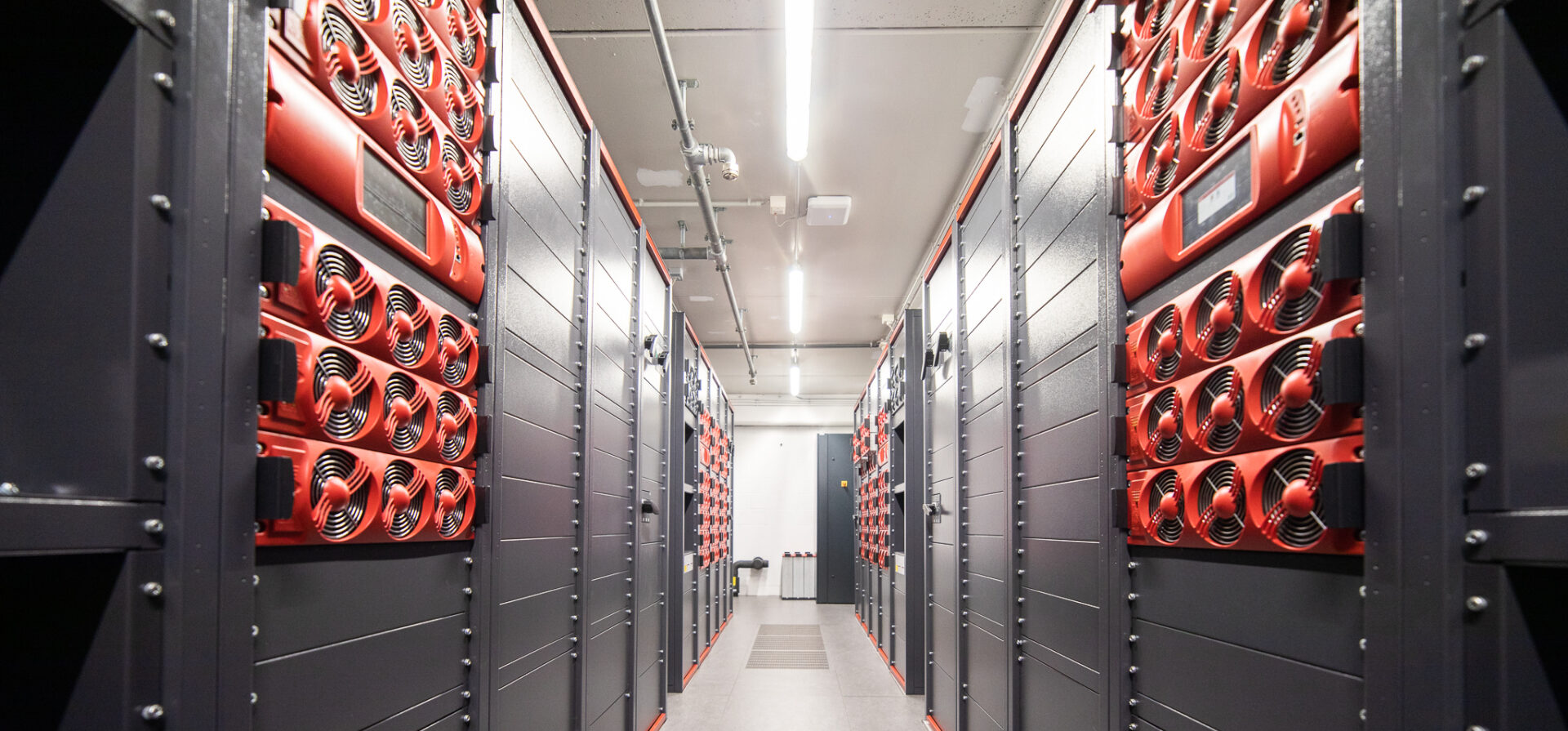 The aim of the WDC is to enable its customers to outsource their IT infrastructures in an environment that offers the guarantee of service continuity, 24/7.
A key element in the availability of a datacentre is its power supply, which needs to be highly secure, carefully monitored and tested regularly.
The infrastructure of the WDC meets the requirements of the most advanced standards regarding the management and implementation of datacentres. This means an equipment availability level of 99.99% is guaranteed.
All of the systems in place, based on the best technologies, are there to guarantee a stable and uninterrupted power supply:
the building has a double high-voltage power entry point,
all of the IT and Telecoms rooms are equipped with two separate power supplies, backed up by 2N modular UPS systems in the racks,
3 emergency backup generators take over should power from the grid fail,
a tank holding more than 15,000 litres of diesel is on hand to supply these emergency generators.
The WDC team tests the emergency backup system each month using a well-defined control procedure. Take a look at how it works in this exclusive video.
more_about_our_installation
You need to accept functional cookies to be able to view the video.
Modify settings
Visit our website to find out about all of the WDC's equipment and amenities: